At What's Cooking we want to keep you safe.

LATEST…LATEST…LATEST…LATEST
Under the latest Covid 19 National Lockdown measures this business is closed until further notice. We hope to see you all as soon as we are allowed to reopen and say to all guests and our What's Cooking family, stay safe, stay well and stay positive … big love to everyone.
RESERVATIONS
Reservations are recommended as we may need to track and trace you under the new rules – we will also obtain contact information when you order on our new table ordering App.
Follow government guidance on who can dine together
We recommend that you arrive on time as the control of our customer flow is very important to avoid any guest congestion when arriving at the premises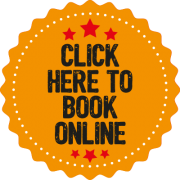 "SAFE" IS OUR WAY
Free hand sanitisers are located at the entrance and by the toilets for you to use throughout your visit – please dispense as often as you want
Tables are spaced in line with government guidance – we have also introduced screens and partitions to increase protection
All high usage surfaces as well as tables and chairs will be sanitised frequently or after each use
Please be considerate to other guests and check that there are no other persons in the toilets before you enter
Use the occupancy signs on the toilet doors to inform the next person if "Vacant or Occupied"
REDUCED MENU AND TABLE ORDERING APP.
For the time being we are offering a reduced menu, this will allow us to put fewer people in the kitchen and protect our staff. We hope it won't be too long before the full What's Cooking menu makes a come back
To reduce the risk of spreading disease we have eliminated paper menus and waiter pads – this will also reduce the number of staff/guest interactions required during your visit
Placing your order and paying using our online App is a great way protect everyone at What's Cooking – quick and simple to use, step-by-step. If you're unable to scan the code at your table you can simply revisit this webpage and click through from here.
If guests on your table order individually, your choices may arrive at different times – it's best to place one order and your food and drink will arrive together
You can order as often as you like and pay as you go – It's so simple and convenient
OUR TEAM
All team members are required to stay at home if they show any Covid symptoms
Working teams in the kitchen and on the restaurant floor are reduced in numbers to reduce risk
Serving staff may wear masks if they choose
Kitchen staff will not wear any face coverings as this would not be safe
CLICK & COLLECT
Food and drink is available "to go" at certain service times – this can be done simply from our website APP
A safe and sanitised pick-up point is inside the restaurant at the Arena-side entrance